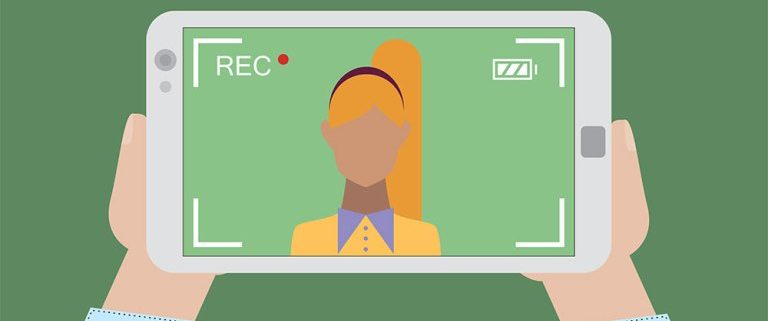 How To Get More Likes On Facebook?

Social media isn't all about paid advertising and sponsored posts.. The most powerful tool Facebook offers is one that's free is the ability to build up a community of enthusiastic customers or people interested in your business area of expertise.
It's not all about driving towards a sale. It's about posting things that your audience wants to engage with is one of the best ways for your posts to reach more people.
Here are a few ways to build an audience and engage your fans.
Use Facebook to Make Connections
Facebook offers a number of different options to build a business presence and connect with your customers or fans. Let's take a look at each one in turn.
Facebook Pages
A lot of people still use their personal profiles for business. I know, it may be ideal for interactions with friends but Facebook Pages. Your business to engage with your customers professionally.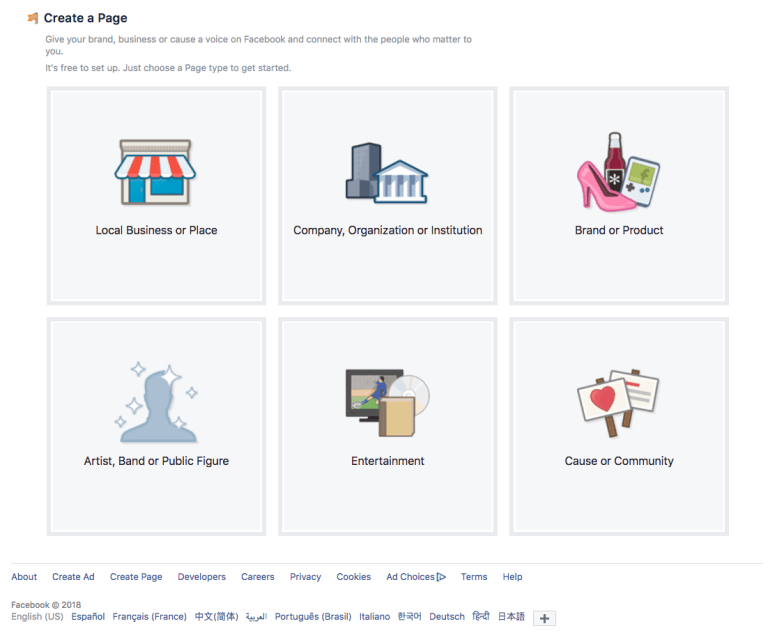 Having a Facebook Page will act as a main source for all things related to your business. Pages are completely open and allow people to follow without approval. Pages can also be 'verified' to prevent copycats and add credibility to your business.
The best thing about having a Page is that they offer your customers an easy way to find your business and get in touch (via posts or even chat/messages). They also allow you to get immediate feedback on your products and services, and you can share other ideas and points of interest on your wall and having a Facebook Page is a great way to utilize Facebook Ads (see below).
Facebook Pages can also keep your personal Facebook activity private so your customers or clients won't see what you share with your friends and family. Some people like that personal touch, but if that concerns you, you can set your privacy level to 'Friends Only.'
Facebook Groups
According to Facebook, Groups are for "small group communication and for people to share their common interests and express their opinion," but there are several ways they can be useful to your business.
Until 2007, Groups were the primary way for a business to communicate with their customers via Facebook. This changed when Facebook introduced Pages.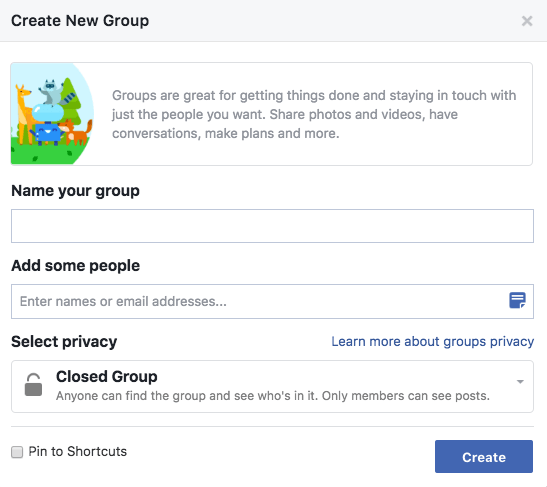 For a business, author, or  musician the main difference between a Group and a Page is exclusivity. Anyone can Like and Follow a Page, you need to be accepted or invited into most Groups. Groups can be set to invite only, or even secret (so only those who are invited can even see they exist).
Groups also make it easier to have free-flowing conversations, so many businesses choose to have both a Facebook Page and one or more Groups, depending on their needs.
Groups can be used to:
Keep in touch with staff – A Group with all your employees or volunteers allows for easy scheduling, discussion of business matters, or even provide a place to socialize.
Select your best customers for research – Groups can be a great way to conduct research with a select few of your most loyal/dedicated customers.
Reward customer loyalty – You might use groups as an exclusive reward only for customers who have purchased from you. This is the perfect place to give them some special group-only offers to encourage return business. A Group like this could equally be used for follow-up questions they might have about your product.
Stage product launches – Test products before launch (or ones you are considering adding to your inventory) with a select few customers, or create exclusive groups for specific products.
Share expertise for free – Offer your time to people to promote your product or service. Some people create Groups in tandem with an online webinar or class.
Create a community or networking group – You could create a more general community around what you do. If you're a bookstore, you could organize people around literacy or writing activities. A hospital could have a Group tied to a fun run that they sponsor.
Collaboration groups – Create a Group for people that could be interesting to collaborate with to share ideas in a mutually beneficial way.
Facebook Live
Facebook Live is an exciting way to connect with your customers via your Page.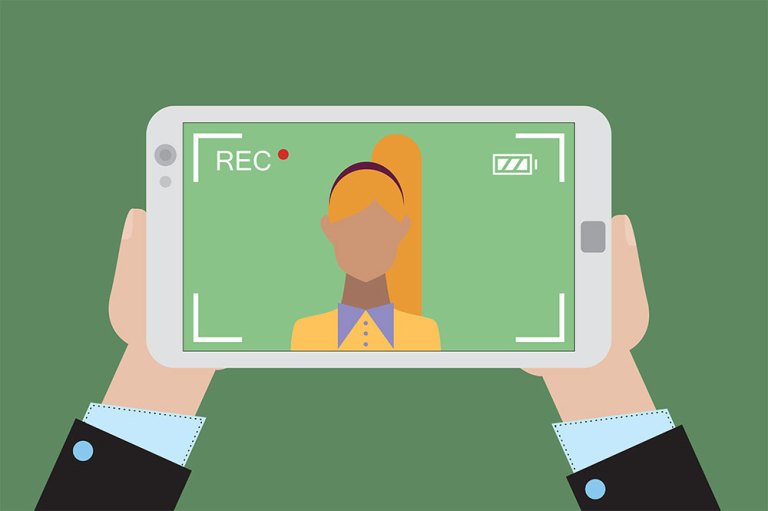 This feature allows you to broadcast live video to your audience. Facebook Live totals has shown six times more interactions on average than non-live videos. This is because it is exciting to people about getting LIVE NEWS, or that we are increasingly brought up in an environment where videos take precedence over the written word.
Facebook Ads
Facebook's advertising platform offers many ways to reach new and existing customers. Facebook ads are best used in conjunction with your Facebook Page. Here are a few reasons why.
Your Page is a useful source to direct people who click on ads. Also, you may gain likes as a bonus result of advertising, expanding your reach further. These people will then see your future posts and could become customers at a later date.
You get additional advertising options, such as sponsored posts from your business.
Having a Page helps you to better target your ads. You can exclude those who like your Page from any ads you place (to reach only new people), or alternatively target only people who like your Page (who may be more likely to be interested in your ad).
Whether you choose to pay for advertising or not, Facebook Pages offer the most possibilities when it comes to connecting with your audience. So let's look at ways to make your Page effective.