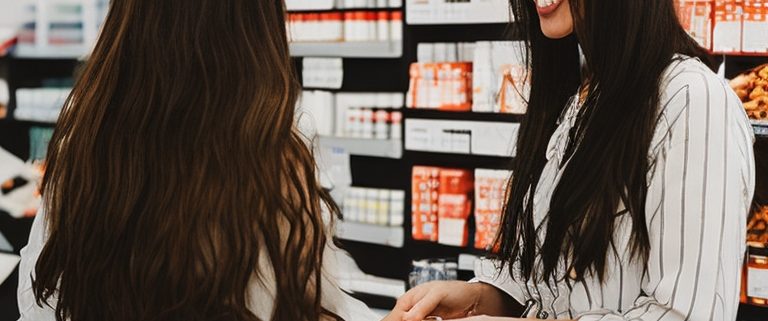 Imagine a bustling store with customers pouring in, browsing the aisles, and leaving with bags full of products. Now, picture your website as that virtual store, with visitors flocking to your pages. But here's the catch: visitors alone won't sustain your business. You need them to become customers, to engage, and to convert. In this blog post, we unveil the secrets to turning visitors into customers and unlocking the true potential of your online presence. Get ready to harness the power of conversion optimization and skyrocket your business success.
Are you tired of seeing your website traffic go up, but your sales remain stagnant? Discover the transformative strategies that will empower your business to convert visitors into loyal customers. It's time to crack the code of conversion optimization!
Understanding the Importance of Conversion:
What good is a website if it fails to generate leads, make sales, or capture the attention of your target audience? Conversion is the key to transforming passive visitors into active customers. It's the art of compelling them to take the desired action that aligns with your business goals, whether it's making a purchase, filling out a form, subscribing to a newsletter, or contacting you for further information.
List: Five Essential Elements for Effective Conversion Optimization
Captivating Call-to-Actions (CTAs):
A strong call-to-action acts as a guide, directing visitors towards the desired action. From persuasive copy to visually appealing buttons, your CTAs should be clear, compelling, and strategically placed throughout your website. Make them stand out and entice visitors to take the next step.
Streamlined User Experience (UX):
A seamless user experience is critical for encouraging conversions. Ensure that your website is easy to navigate, with intuitive menus, clear navigation paths, and fast loading times. Optimize your website for various devices, providing a responsive and mobile-friendly experience for all visitors.
Content is king, and persuasive content reigns supreme when it comes to conversion optimization. Craft engaging and informative content that speaks directly to your target audience's pain points, showcases your unique value proposition, and highlights the benefits of your products or services. Use storytelling techniques and compelling visuals to captivate your visitors and build trust.
Social Proof and Testimonials:
People trust what others have to say about your business. Incorporate social proof elements, such as customer testimonials, reviews, case studies, and client logos, to instill confidence and credibility. Highlight success stories and positive experiences to show potential customers that your offerings deliver on their promises.
Effective Landing Pages:
Landing pages are conversion powerhouses. Create dedicated landing pages for specific campaigns, products, or services, optimized for maximum conversions. Keep them focused, visually appealing, and aligned with your overall brand aesthetic. Use persuasive copy, compelling visuals, and a clear value proposition to entice visitors to take action.
How can I track and measure my conversion rate?
Tracking and measuring your conversion rate is essential to gauge the effectiveness of your optimization efforts. The most common wayto track and measure your conversion rate is by utilizing web analytics tools like Google Analytics. Here's a step-by-step process to help you:
Set up Google Analytics: Create a Google Analytics account and install the tracking code on your website. This code will collect data on visitor behavior and conversions.
Define Goals: Identify the specific actions you want visitors to take on your website that signify a conversion. It could be making a purchase, filling out a form, downloading a resource, or subscribing to a newsletter. Set up goals in Google Analytics to track these actions.
Conversion Funnel Analysis: Analyze the conversion funnel in your analytics dashboard. A conversion funnel represents the journey visitors take from the initial entry point to the final conversion. Identify any drop-off points or areas of improvement within the funnel that might be hindering conversions.
Conversion Rate Calculation: Calculate your conversion rate by dividing the number of conversions by the total number of visitors, and then multiplying it by 100. For example, if you had 100 conversions out of 5,000 visitors, your conversion rate would be 2%.
A/B Testing: Experiment with different elements on your website to optimize conversions. Test variations of your CTAs, landing page designs, headlines, colors, and other elements to see which versions perform better. A/B testing allows you to make data-driven decisions and continuously improve your conversion rate.
How can I create a sense of urgency to encourage conversions?
Creating a sense of urgency is a powerful technique to prompt visitors to take action. Here are a few strategies:
Limited-Time Offers: Offer time-sensitive promotions, discounts, or deals to create a sense of urgency. Highlight the deadline and scarcity of the offer to motivate visitors to act quickly.
Countdown Timers: Incorporate countdown timers on your landing pages or during checkout processes to indicate a limited window of opportunity. This visual element adds urgency and encourages immediate action.
Stock or Availability Alerts: If you have limited stock or a limited number of slots available for a service, communicate this information to visitors. Let them know that they need to act fast to secure their spot or purchase before it runs out.
Social Proof: Showcase the popularity and demand for your products or services by displaying real-time notifications of recent purchases or sign-ups. This social proof demonstrates that others are taking action, creating a fear of missing out (FOMO) and driving conversions.
Conclusion:
Turning visitors into customers requires strategic planning, optimization techniques, and a deep understanding of your target audience. By implementing captivating CTAs, providing a streamlined user experience, creating persuasive content, leveraging social proof, and optimizing landing pages, you can maximize your conversion rate. Track your conversions using web analytics tools and continuously test and refine your strategies to improve results. Remember, every visitor has the potential to become a valuable customer. Unlock that potential and watch your business thrive.